Deliver cargo with
zero emissions.
APELEON SCALAR, our eVTOL drone, opens up endless opportunities in cargo transport. The extraordinary good cruise performance and high payload capacity for its class in combination with vertical take-off and landing capability, allow everyday applications.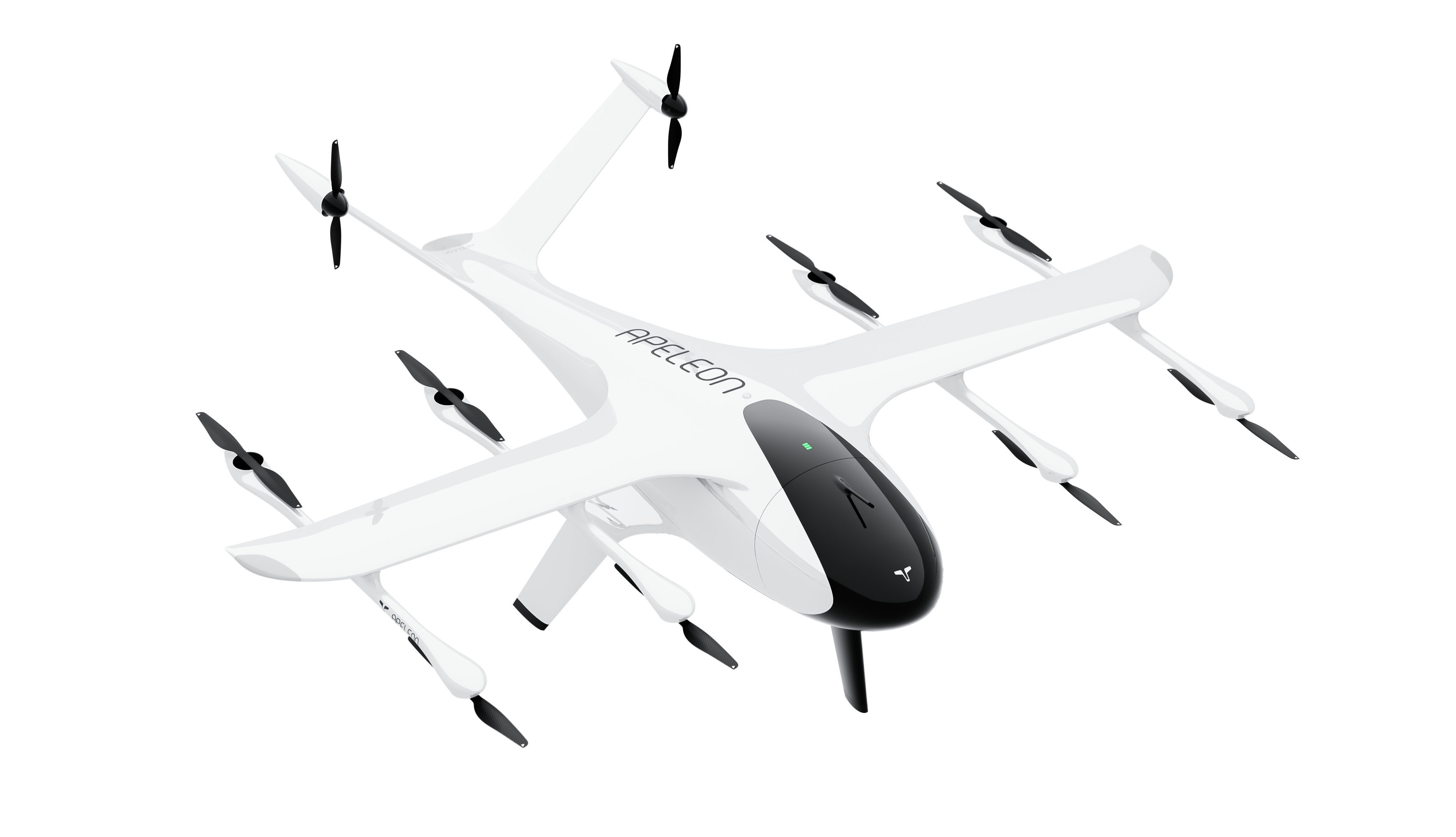 1
Vertical take-off & landing
Due to our ability to take off and land vertically, we do not need any complex infrastructure on ground.
2
Plenty of space
The fuselage contains a large payload compartment that allows the transport of bulky packages.
3
Simple design
Our aircraft design is kept minimal and optimized for efficient low-cost operation.
4
Efficient cruise
A pronounced wing allows an efficient cruise flight, optimal for connecting rural regions.
5
Zero Emissions
The fully electric drone is operated emission-free. Large propellers driven by electric motors allow silent operation.